home
---
Useful Links ?
Every website must have its own links page, it is impossible to avoid it. As I would never dare trying to violate a tradition, as old as internet, here are a few links for the craziest surfers. Some of them are not that exciting, but I shall have appreciated them once.

NEWS
| | |
| --- | --- |
| http://www.lemonde.fr | The site of France's main daily newspaper "Le Monde" (The World). The online version provides a complete choice of articles about national and international news. |
| http://www.lefigaro.com/ | The site of the french daily "Le Figaro". Not as complete as the previous one. |
| http://www.courrierint.com/ | The site of the french weekly magazine "Courrier International". Unfortunately, the online version is really not as attractive and complete as the paper one. |
| http://www.france2.fr | French TV channel "France 2" online. Its TV news are broadcasted here in real video. |
| http://www.peopledaily.com.cn | The site of the People's Daily ( main chinese daily newspaper ). Information offered is really not good quality one, but this site is a good way to learn chinese papers special language. |
| http://cnn.com/videoselect/netshow/ | Daily CNN International video reports. |

LAW

INTERNATIONAL ORGANIZATIONS
CHINA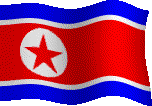 NORTH KOREA

MUSIC
IN MEMORIAM
Websites born, live and sometimes die. Some of them were interesting and would have deserved a longer life. But they left the network and sometimes our memory. In addition to the previous and alive links, here is a small online cemetery.
| | |
| --- | --- |
| http://jurisweb.citeweb.net | It was a website, analysing current legal matters, and newest court decisions. R.I.P. |
| http://www.cerclo.com | This site provided very comfortable chatrooms and a general forum. Financial difficulties finally killed it. R.I.P. |
| http://www.parlonsdetout.com | It was an excellent general forum. Like the previous one, it couldn't resist to financial difficulties. R.I.P. |
| http://www.tartalacrem.com | This site has been for long one of the best offensive humor ones. It has today disappeared but may reappear one day. R.I.P. |
| http://www.taleban.com | It was a taliban propaganda website. Its disparition is of course a very good news, but reading such propaganda was indeed very funny. R.I.P. |
| http://www.cctv3.com | This chinese TV channel used to broadcast online. It was really more attractive that CCTV 4 and 9 which are today the only remaining ones. |
| http://www.geocities.com/TelevisionCity/station/9174 | This website displayed Chinese songs, mostly from overseas (Singapore and Taiwan), in real audio. |